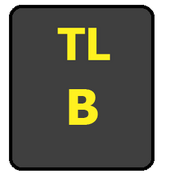 TL B
---
Language, permanent Settlements, Metal tools
Bronze Age  (as it was called on Earth)

A civilization reaches TL B when they start smelting the first tools, built their first settlments, begin agricultute and animal husbandry. The first trade occurs and the first travel (for trade and exploration) The first organized wars / battles. The first dynasties, kings emerge. Organized Religion and priests emerge.   The first viable writting systems start appearing.
Community content is available under
CC-BY-SA
unless otherwise noted.