1981 OTT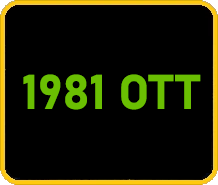 Union Time Line

1981‏‎
1981 (MCMLXXXI) was a common year starting on Thursday of the Gregorian calendar , the 1981st year of the Common Era (CE) and Anno Domini (AD) designations, the 981st year of the 2nd millennium, the 81st year of the 20th century, and the 2nd year of the 1980s decade.
January – The subterranean Sarawak Chamber is discovered in Borneo.
Greece enters the European Economic Community, the predecessor of the European Union.
January 19 – the United States and Iranian officials sign an agreement to release 52 American hostages after 14 months of captivity.
January 20 – Iran releases the 52 Americans held for 444 days, minutes after Ronald Reagan is sworn in as the 40th President of the United States, ending the Iran hostage crisis.
April 12 – The Space Shuttle program: Space Shuttle Columbia with NASA astronauts John Young and Robert Crippen launches on the STS-1 mission, returning to Earth on April 14. It is the first time a manned reusable spacecraft has returned from orbit.
LHS 1723
UAS : EL-PEE
is a nearby red dwarf star (0.164 solar masses) of spectral type M4.0, located in constellation Eridanus at 17.5 light-years from Earth
The discovery name of this star(for Earth science) is LP 656-38, which indicates that its discovery was published between 1963 and 1981 in the University of Minnesota, Minneapolis. "LP" means "Luyten, Palomar".
Sid Berringer died in 1981 (Father of Peter Berringer)
Community content is available under
CC-BY-SA
unless otherwise noted.