2018 OTT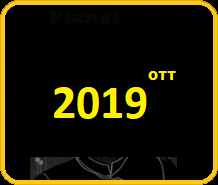 Union Time Line
Millennium:    3rd millennium
Centuries:    
20th century 21st century 22nd century
Decades:    
1990s 2000s 2010s 2020s 2030s
Years:    
2014 2015 2016 2017 2018 2019 2020
2019 was a common year starting on Sunday of the Gregorian calendar, the 20179th year of the Common Era (CE) and Anno Domini (AD) designations, the 19th year of the 3rd millennium, the 19th year of the 21st century, and the 9th year of the 2010s decade. Korea reunified.
The thirty teenagers abducted from Earth, split up. One group goes to the World of Old
The other begin a career as Freelancers and pirates
Killers of Terra                     ( Volume 3 GC Book 6 )  
Community content is available under
CC-BY-SA
unless otherwise noted.