4948 OTT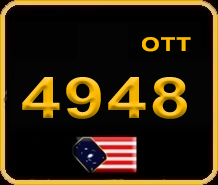 Union Time Line
Dr. Hereford aka Stephen Hereford Union Citizen , Native to Planet Oxford , Terran Human 4907 - 4948 dies
Admiral Tze Tong Union Citizen ,Native to Planet Hemang , Race Affiliation: Terran Human Born 4948
Quagmire mystery claims its latest victims. The Planet was placed under quarantine until more research could be done. In 4948 a team of Scientists under Dr. Hereford ceased to communicate. His body was found by the Olafson gang in 5018 OTT
Vien Chen planet. Since 4948 all inbhabitants are encouraged to go to Union school . Something that was not promoted before.
Following Civilizations/ societies join the Union
Edit

Currently it is Longnight on Nilfeheim . It is the 7th year of the  450th Longnight Period
4942                Longnight            
4943                        
4944                        
4945                        
4946                        
4947                        
4948