Adam Smith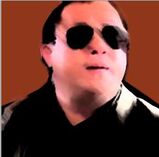 Pseudonym of professional killer sent to Corri-Door by SII to kill a Kermac Agent (Deceased)
Adam Smith, aka John Smith and Ray Johnson was one of the top operatives of the Red Assassin Guild operating an agency office at Sin 4 until 5022. ( And then moving their agency office to Balroog Planet.)
According to Union Police reports this killer was responsible for over 400 contract assassinations all over Union Space.
He was apprehended by security forces on Corri Dorr but could not be interrogated as he activated a suicide device implanted under his heart. A spore bomb capsule devoured most but luckily not all DNA evidence and a positive ID could be made.
Adam Smith was a Colonial Terran native to Capernaum Planet registered Union Citizen under the name Art Reynolds.
Art Reynolds served 12 years with NAVINT in a Black Ops unit and was declared KIA during a mission. Detailed information on this mission or how he was supposedly killed is not available.
Community content is available under
CC-BY-SA
unless otherwise noted.