Agra Bot Technician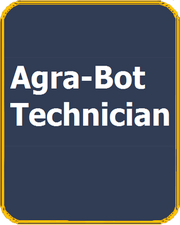 Person or individual maintaining and repairing robots and specializing in Agricultural Robots
AB Technicians are expected to know not only their robots but have a fair understanding of what they are doing (Agriculture). AB Technicians use tools like sledge hammers and crow bars more often than the average household robot repair man.
AB Technicians are often from the ranch or farm environment and feel at home in such communities. The growing demand of food and thus entire worlds dedicated to produce and grow food also increases the demand for Agra Bot technicians and it is considered a solid growth industry with good earning potentials.
Community content is available under
CC-BY-SA
unless otherwise noted.