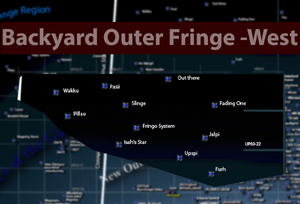 Backyard Outer Fringe -West
BYOFW
Administrative region of space - M-0 Galaxy , Upward Sector . 
Bordered Galactic West by ORR-Monocreos . To the Galactic East by Backyard Outer Center
Galactic North tapers into Trans-Galactic Expanse North and the Union Backyard Region Galactic South
Administrative Center is Isah's Star .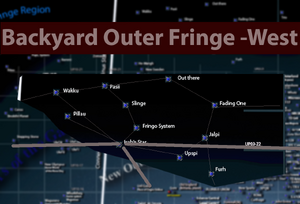 Systems within BYOFM
Community content is available under
CC-BY-SA
unless otherwise noted.