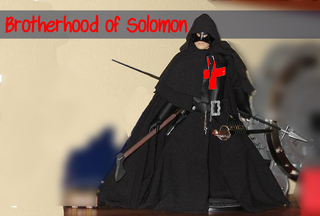 Brotherhood of Solomon
Ancient group and secret society. Seeking control over the alien device left behind by the Queen of Sheba .
They are the core opponents to the Daughters of the Queen of Sheba , also trying to secure control over the same device.
The First brother orders Fiona to be abducted.
(Events happening in "Prelude to the Ascent " )