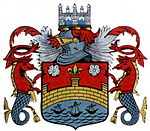 The city of Cambridge is a university city and the county town of Cambridgeshire, England, Terra, Sol System. It lies in East Anglia, on the River Cam, about 80 km north of London.

There is archaeological evidence of settlement in the area during the Terran Bronze Age and Roman times; under Viking rule Cambridge became an important trading center. The first town charters were granted in the 12th century CE, although city status was not conferred until 1951 OTT.

Cambridge is most widely known as the home of the University of Cambridge, founded in 1209 and consistently ranked one of the top five universities of Terra. The university includes the renowned Cavendish Laboratory, King's College Chapel, and the Cambridge University Library. The Cambridge skyline is dominated by the last two buildings, along with the spire of the Catholic Church (Our Lady and English Martyrs) at Hills Road, the Addenbrooke's Hospital in the far south of the city and St John's College Chapel tower.

Its economic strengths lie in industries such as education, computronics software and bioscience, many start-up companies having been spun out of the university. Over 40% of the workforce have a higher education qualification, more than twice the national average. Cambridge is also home to the Cambridge Biomedical Campus, one of the largest biomedical research clusters on Terra.
Community content is available under
CC-BY-SA
unless otherwise noted.