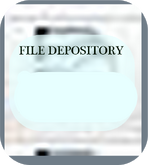 Collection of Word Files and Documents cluttering three computers several hard drives and other places. This Wiki has space and so I use this category as a central spot.
I find it so much easier to search on the wiki for specific lines, parts than any other way. So here it is. Most is not cannon. There are files that belong to other stories. No need to edit these files, they are just like the Fragments for reference only
Trending pages
All items (248)
0
1
2
4
A
B
C
D
E
F
G
H
I
J
K
L
M
N
O
P
Q
R
Community content is available under
CC-BY-SA
unless otherwise noted.