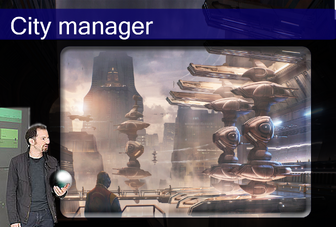 City manager
A city manager is an official appointed as the administrative manager of a city, in a council-manager form of city government. Local officials serving in this position are sometimes referred to as the chief executive officer (CEO) or chief administrative officer (CAO) in some municipalities.
Union terms and law recognize  city managers as non political , professionals. Persons that act as administrative managers for communities of 1000 individuals or more. The Union Association of City Managers has issued and official guideline of conduct, minimum skills and basic duties of a city manager. This guide is also known as the CAO Bible and is the core for seven UACM accredited City Manager schools .
Anyone can be elected or hired to be a City Manager but 99 % of all Union managers are graduates, have a UACM diploma and are members of said organization.  
Community content is available under
CC-BY-SA
unless otherwise noted.