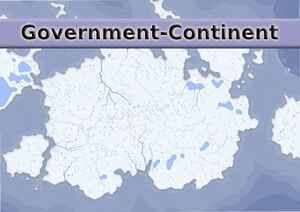 Pluribus Unum has 3 continents
The official name of the largest continent of Pluribus is the Government Continent. It is the largest continent with 16.02 million mi² land area. It is alos the most densley populated landmass. The very heart of the Union can be found here, the Sphere of Assembly. Most of the bigger Union mambers maintain representation offices here. 
Many mega corporations, Union departments, Councils and organizations are reprsented with offices and headquarters. Real Estate value is astronomical.
The Glamour and Glitter district is located here as well.
Community content is available under
CC-BY-SA
unless otherwise noted.