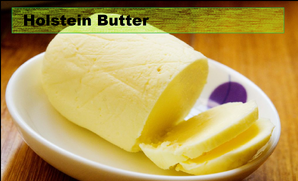 Holstein Butter,
traditional Terran style butter made from cow milk fat. Consumed mostly by Terran humans but also enjoyed by a number of non human species, such as the Golden, the Blue, Delicates, Attikans, Diechsen, Xandrao, Dolbarians, Holdians and others. It should be noted that the Asher consider butter, especially Holstein Butter the highest delicacy and consume 70% of the Holatein production alone.
Holstein planet exports 900,000 tons annually. Major outlets: Silverhawks, GalMart, Wuerg & Kotz Delicatessen, XChange
Community content is available under
CC-BY-SA
unless otherwise noted.