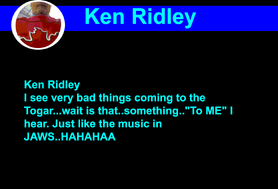 Ken Ridley HAHAHAA I see very bad things coming to the
Togar
...wait is that..something.."To ME" I hear. Just like the music in
JAWS
..HAHAHAA.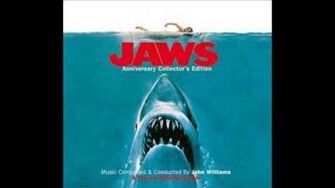 Dear Ken,
and the winner for the funniest response is...(Drumroll)
Ken Ridley. You made me laugh and put some really weird mind pictures in my brain..ROFL
Queen: We need a bigger boat...(to get the hell out of here)
Har-Hi : We need a bigger boat...(either they join or die)
Erica : Oh shut up, brother. Quit making that Jaws music sounds...
Community content is available under
CC-BY-SA
unless otherwise noted.