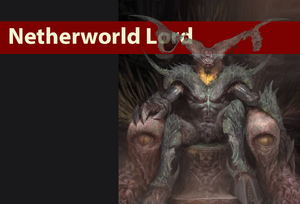 Netherworld lord‏‎
A general term describing an entity at the top of the hierarchy of a Netherworld (Nether Sphere).
Such entities have various levels of control over Netherworld energies (A form of Power Cosmic accessible by entities with the ability to use "the Will ".
See also Demons
Several known Netherworld Lords are:
Edit
Community content is available under
CC-BY-SA
unless otherwise noted.