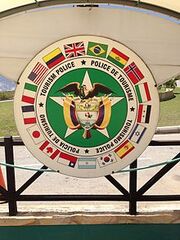 Tourism is the travel for recreation, leisure, religious, family business purposes, usually of a limited duration. Tourism is commonly associated with trans-regional, inter-system or intergalactic travel, but may also refer to travel to another location within the same region. The Union Tourism Organization defines tourists as people "traveling to and staying in places outside their usual environment for not more than one consecutive year for leisure, business and other purposes".
Tourism is a trillion credit industry. Union Citizens love to travel and travel is promoted and subsidised by the Union Government (Space Bus ) Many local governments engage in active advertisement and offer promotions.
Beside the many resort planets (such as Para Para, Maritime, Odenwald and others) there are adventure trips, sight seeing.
Community content is available under
CC-BY-SA
unless otherwise noted.