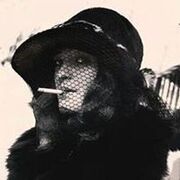 It all started in 1989 when my friends and I played Role Playing Games such as AD, Midgard, Traveler etc. Not really satisfied with the selection of commercially available RPGames, I created a new one called Action World. Our RPG evolved into the Galactic Chronicles and I am now almost 22 years in that Universe. There are 34 handwritten 500-600 page books in the Galactic Chronicles series. I love to write and spend time in this universe. 
Now I have dedicated readership from all over the world and this makes me prouder than I could ever express in words. (Sad testament for someone who claims to be a writer, I know)
Want to know more about my world? Ever wondered what a viking handshake looks like? Or what kind of licensing you need to carry certain cybernetic weapons? I have written over 13,000 pages about the Universe on my GalNet Wiki which you can check out here: http://galnet.wikia.com
You can also follow me on Twitter & Facebook for more information and sneak peeks into the Galactic Chronicles: 
https://www.facebook.com/ravencroftvanessa/
https://twitter.com/VanessaRaven
Community content is available under
CC-BY-SA
unless otherwise noted.