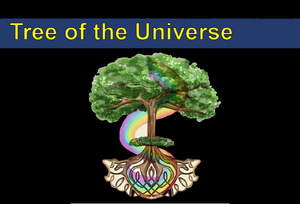 The
world tree
is a
motif
present in several religions and mythologies, particularly
Indo-European religions
, Siberian religions, and
Native American religions
. The world tree is represented as a colossal tree which supports the
heavens
, thereby connecting the heavens, the
world
, and, through its roots, the
underworld
. It may also be strongly connected to the motif of the
tree of life
.
Specific world trees include világfa in Hungarian mythology, Ağaç Ana in Turkic mythology, Modun in Mongolian mythology, Yggdrasil (or Irminsul) in Germanic (including Norse) mythology, the Oak in Slavic and Finnish mythology, and in Hindu mythology the Ashvattha (a Sacred Fig).
Community content is available under
CC-BY-SA
unless otherwise noted.